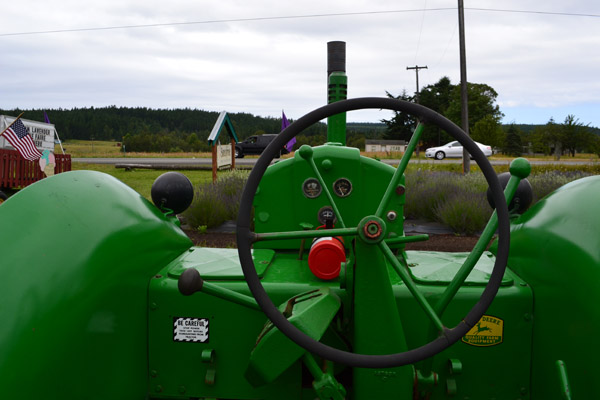 Behind the wheel of a John Deere tractor, that is.
I don't know about you, but I sometimes wonder what it's like to drive something besides a car. This is as close as I could get to that at a vintage tractor display at Sunshine Herb & Lavender Farm during the Lavender Festival.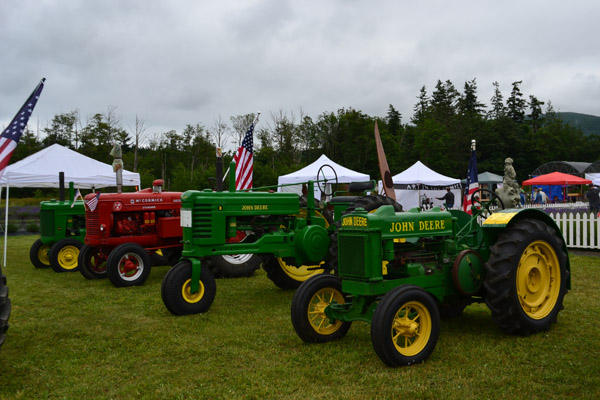 The cockpit above is from the tractor that's second from the right. All the tractors were beautifully restored and looked like they'd just come off a showroom floor.
We have a John Deere, but it would look like a tinker toy next to these big boys. Ours just mows grass.