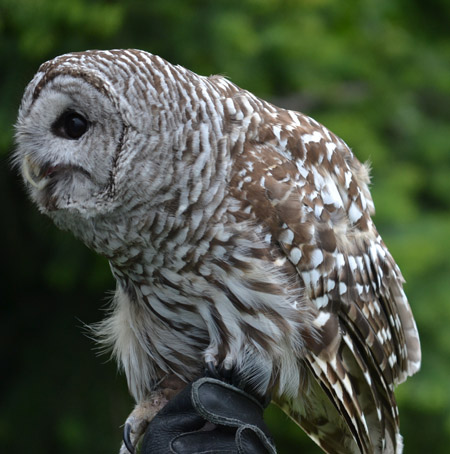 The Northwest Raptor & Wildlife Center's presentation at our recent Lavender Festival included three owls. Above is a barred owl, the largest of the three shown.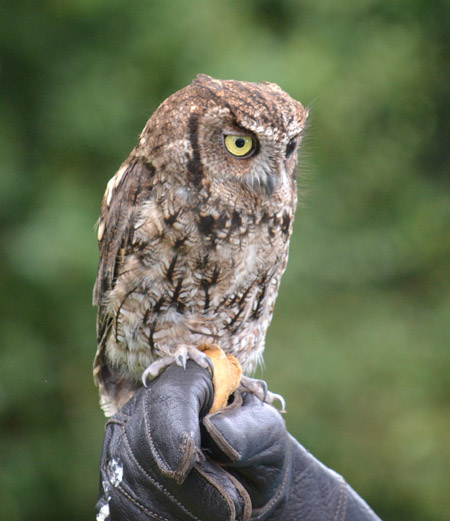 Next came a screech-owl.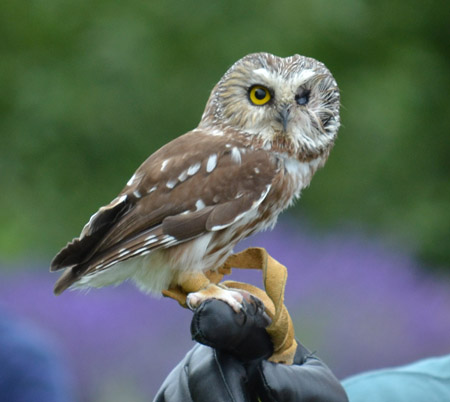 And, finally, a saw-whet owl was introduced. If you have looked carefully at these shots you may have noticed that where you can see two eyes they do not match. That is because all three are blind in one eye, the result of being hit by cars. Night-hunting owls are vulnerable to such accidents as their focus is on prey, not oncoming traffic.
I was pleased to read recently in the local newspaper that permanent resident owls at the Northwest Raptor Center do duty as surrogate parents to baby owls that end up at the center for one reason or another. Though they may not live naturally in the wild, they nonetheless are able to do service for their own.