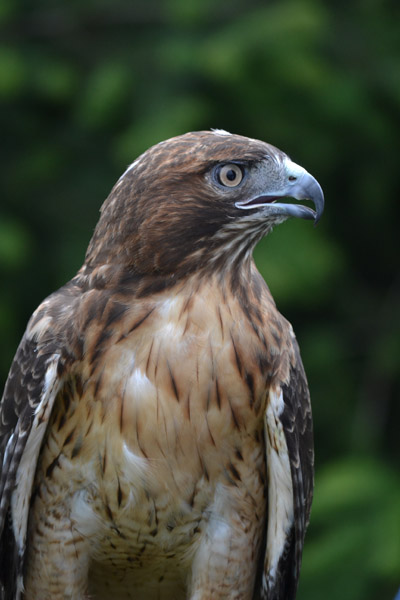 I had the good fortune last week to stumble into a presentation by the Northwest Raptor & Wildlife Center at the Lavender Festival. Not only did I hear a great talk but I was introduced to some spectacular birds of prey. Above is a female red-tailed hawk.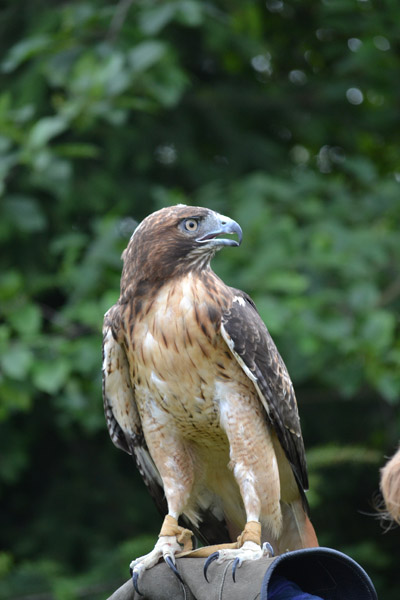 The Northwest Raptor Center rehabilitates and cares for injured, orphaned, or permanently incapacitated raptors and takes some of its permanent residents to public programs for environmental education. This gorgeous female had apparently been trained and acclimated to humans, then released. She became part of the Center's family when she literally flew down and perched on someone's shoulder, looking for a handout. Not a safe or effective survival strategy.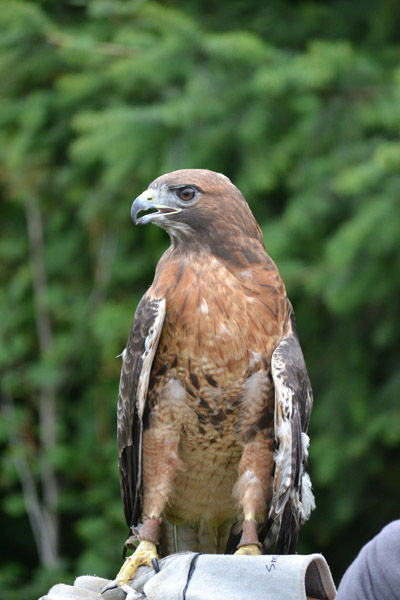 This male red-tailed hawk has a permanently injured wing but he's no less beautiful for it.
I have seen many taxidermied birds and animals over the years. But living, breathing birds like these are truly magnificent. Tomorrow: a peregrine falcon up close.
Sharing with: