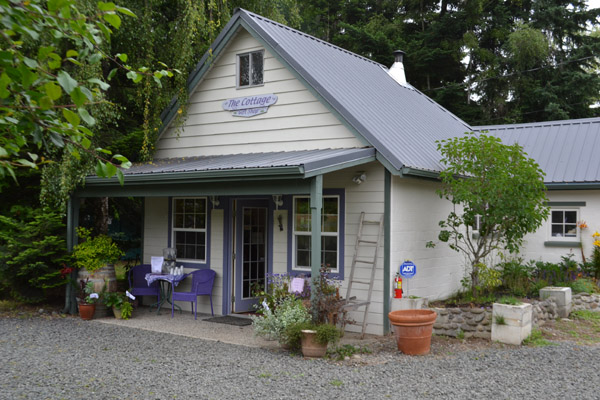 The farms on the heritage lavender farm tour all have gift shops. . .and they're all fun if you like retail grazing. Above is Lost Mountain Lavender.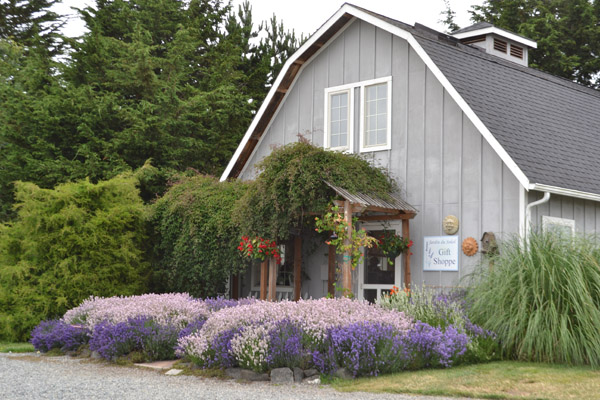 Here is Jardin du Soleil. It and Lost Mountain both have new owners this year.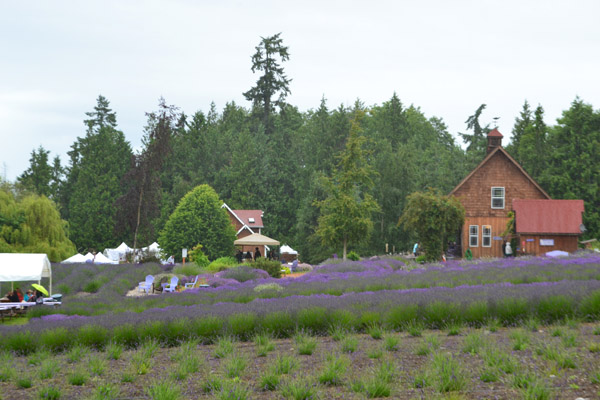 The Purple Haze gift shop is in the building to the right, above. The building in the distance is a rental house for those who want a total lavender immersion. Purple Haze also has a retail store on Washington Street.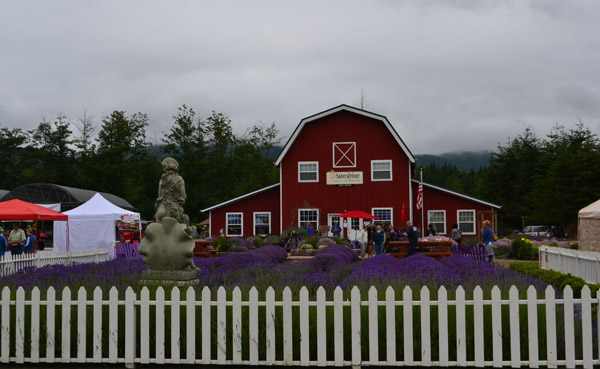 Sunshine Herb & Lavender Farm is the first heritage lavender farm that you encounter as you come to Sequim from the east. With this gorgeous red barn it's hard to miss.