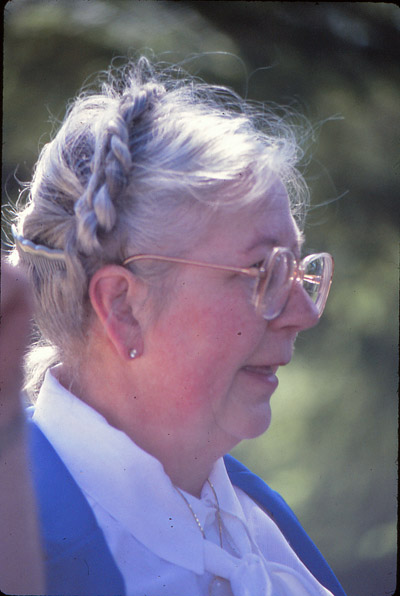 My mother-in-law Elsie died yesterday. It wasn't a shock. Mini-strokes and life had taken a long, slow toll. And yet, you're never really prepared. There's always a sudden, painful hole. It seems your heart can never plan for loss. At least mine has never been able to.
I don't want her to just slip away, another flame of that Great Generation suddenly a wisp of smoke. And so a modest post, a picture of her on a particularly happy day – my wedding, when we were all much younger and the future was bright. She embraced me with an open heart, a warm welcome, and kindness that never faded.
I'd like to think there's a bright new star shining out in the cosmos, or a new angel kicking up her heels and trying out a fresh pair of wings.