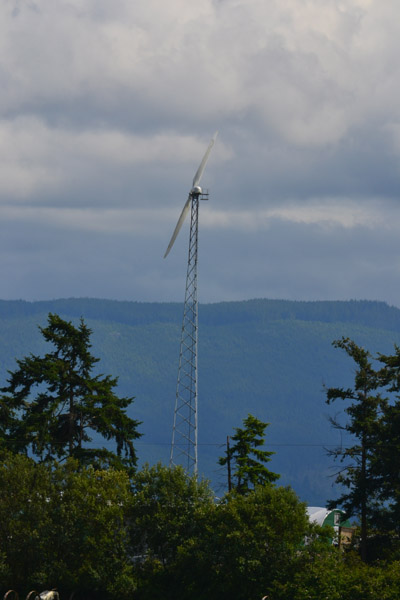 The North Olympic Peninsula has its first wind energy turbine. It went up in late May at the Sequim Valley Ranch.
The turbine is expected to power the ranch maintenance facilities and is capable of generating up to 13,500 kilowatt hours of power each year. This is the amount used by an average of one and a half homes. The ranch will get a rebate from the local utility district for every kilowatt generated.
The turbine is 100 feet tall and has a rotor blade about 20 feet long. It can handle winds up to 72 mph. but will shut down at 60 mph. if winds become unusually strong.