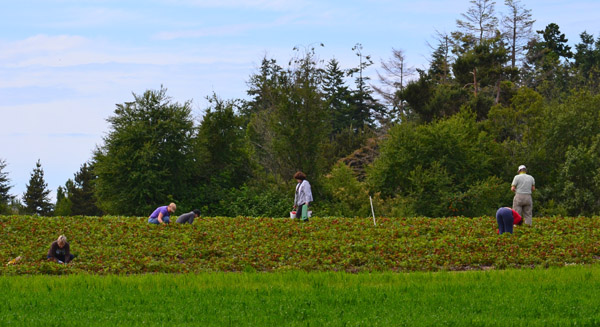 . . .'cause I'm going to. . .strawberry fields. . .
Cameron's Strawberries has opened for the season and the faithful are making the most of it.
Even now, early in the season and after a rainy day, the scent of strawberries was irresistible. Half of these people were probably just innocently driving by when their noses took over. Strawberries take no prisoners.