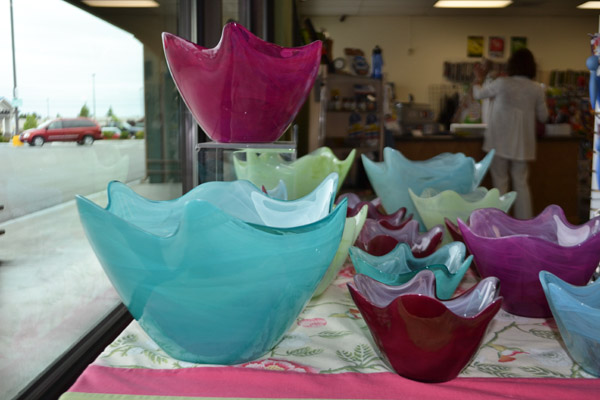 Sandy's Kitchen Shop is located in the same mall as the Sequim Police Department, which I showed you yesterday. I have a weakness for glass and this display in the window was irresistible. But, in truth, Sandy's in generally irresistible for all things kitchen.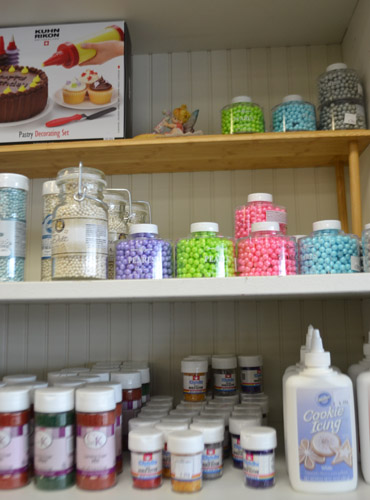 Sandy's has a great array of all things kitchen, from small appliances like coffee makers to special embellishments for baking. I've not shown the nuts and bolts of pots and pans, measuring cups, and tableware. It's a well chosen selection.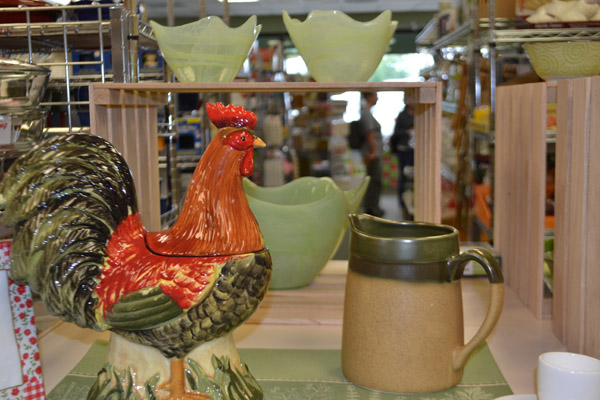 I worried when I moved to Sequim where I might find the things to round out the kitchen. Sandy's has never failed me.