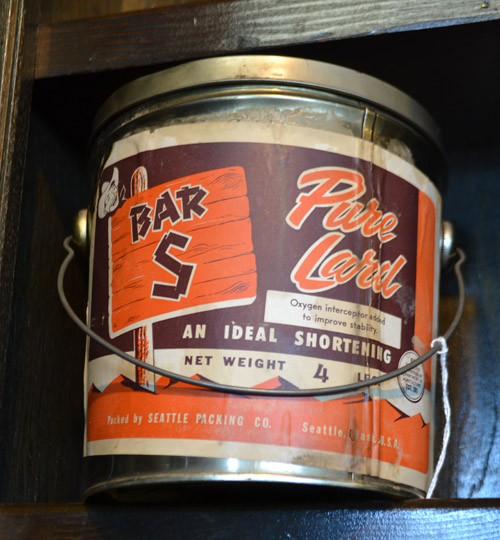 I admit that oddities catch my eye. And I classify this as somewhere in the "food history" realm.
It's been a very long time since I've seen a recipe that calls for lard, solid or semisolid rendered fat of a hog. I've seen it used in some ethnic foods I'm familiar with. But this "ideal shortening" certainly doesn't seem to be front and center in a typical grocery store.
People used to eat more saturated fats. Now we eat processed foods and consume sugar in all forms, in foods where you wouldn't expect sweeteners. It's hard to control what we eat unless we make food "from scratch."
Do you have time to make what you eat?