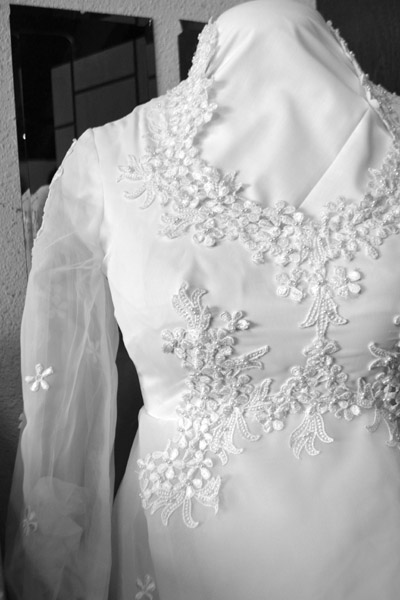 I found this wedding dress for sale at a local thrift shop.
Am I reading too much into it to find it sad? I know I'm sentimental. I still have the outfit I wore the day I met my husband.
And my wedding dress? Well, it didn't reach the bridely heights of this one. It was a simple gauzy cotton off-the-rack summer dress, something that could easily be worn again without screaming "here comes the bride!"
It eventually was stored in a unit my husband built in the garage for out of season clothes. I was horrified to discover that some toothy critter sampled and liked it, consuming enough to ruin it. Yet even then I couldn't part with it.
This dress could be perfect for a practical, budget-minded bride-to-be. But someone like me would always wonder about its history. And think it kind of sad.