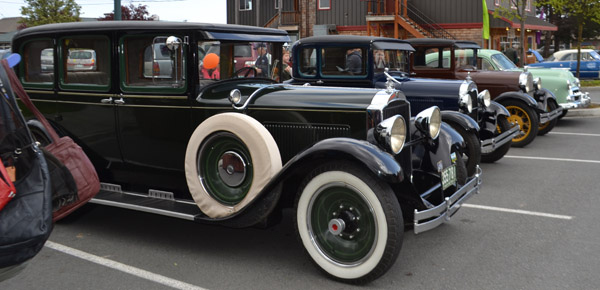 The 117th annual Sequim Irrigation Festival has begun. It's Washington State's longest continual festival and celebrates the completion of the irrigation ditches that made agriculture possible in the Dungeness Valley. The very first festival drew picnicing revelers by horseback and wagon from near and far. They had such a good time they decided to keep having it. These days the event runs two weekends and started this weekend with an art walk, Arts and Crafts Fair, and a Kids Day and Family Picnic, among other things. The beautifully restored cars above were parked next to the Arts and Crafts Fair.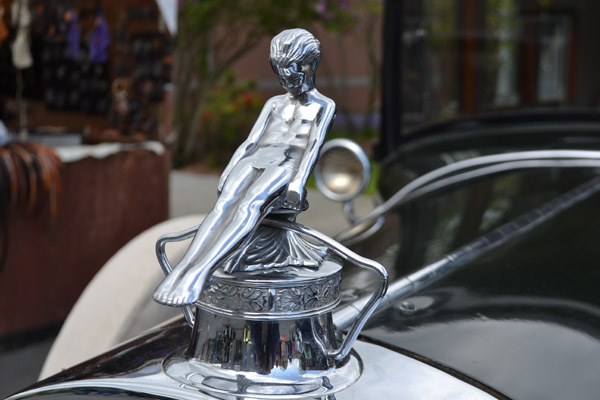 So in a setting like this guys will go, "Wow! A 19XX Ford!" and launch into car stories, talk about flathead V8s, cars they've owned, and stuff like that. But a guy wasn't taking these pictures. I took pictures of the car jewelry.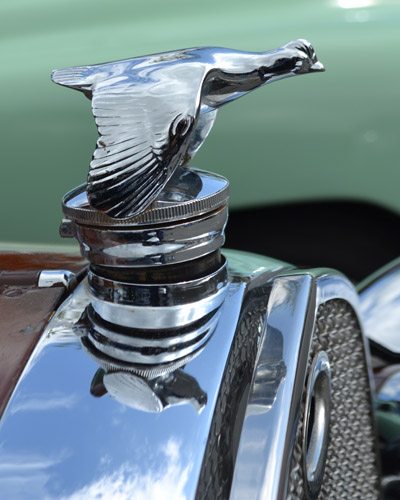 I know. These are probably a big disappointment if you are of the boy persuasion. I'll post a couple of car pictures tomorrow.