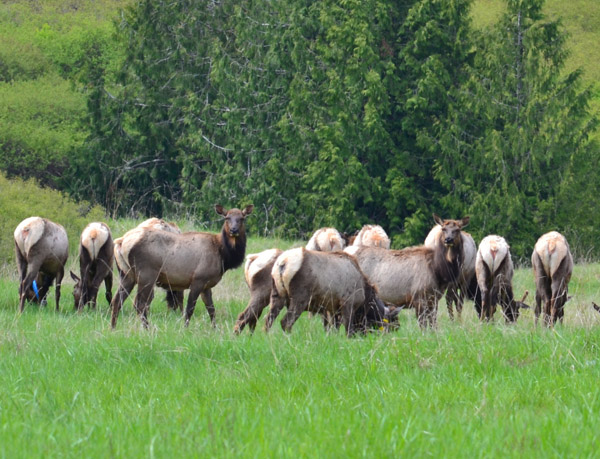 Many people around here may be blase about our resident Roosevelt elk. But until last Saturday I had seen nary a one. As I drove on Highway 101 I saw an elk crossing sign flashing. For once there was a small herd grazing in view from the road.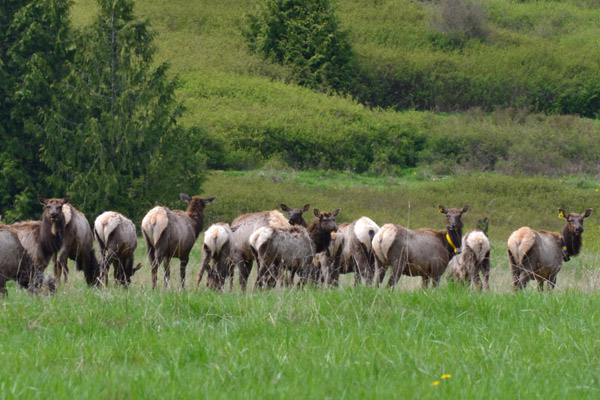 You can see that some of them are wearing yellow and blue collars which trigger the crossing signs. It looks like this is a herd of females (cows) and youngsters. I didn't see evidence of the magnificent antlers that the bulls sport.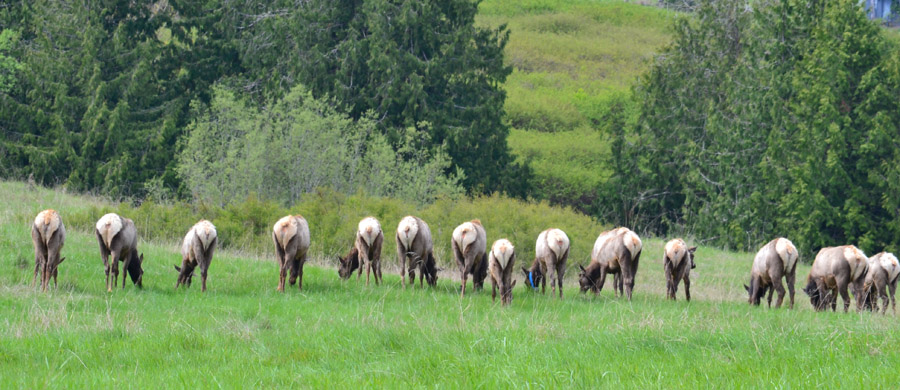 And this, apparently, is what they think of my picture-taking efforts.
This post is linked to Weekly Top Shot at The View from Right Here. To see other posts, click below: