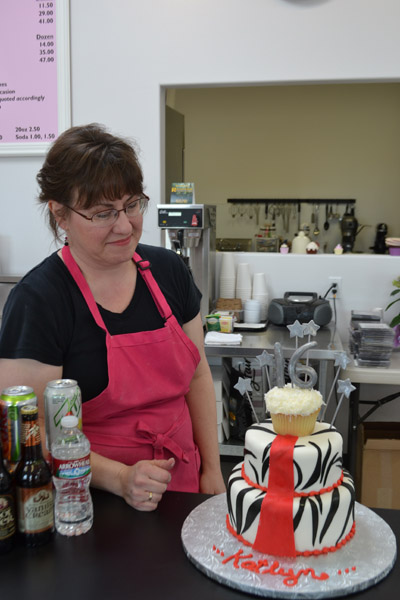 There we were with our weekend guests, downtown Sequim, and about to go home for dinner. Then I remembered: what about dessert? Okay, maybe I didn't just "remember." We were mere steps away from cupcake heaven, That Takes the Cake, and lemon blueberry and carrot cupcakes to go.
The baker was about to put finishing touches on this cake in the kitchen. She graciously brought it out when I asked if I could take a picture. Happy birthday, Katlyn!
"Bakeries" is today's City Daily Photo Theme Day. Click here to view thumbnails for all participants.