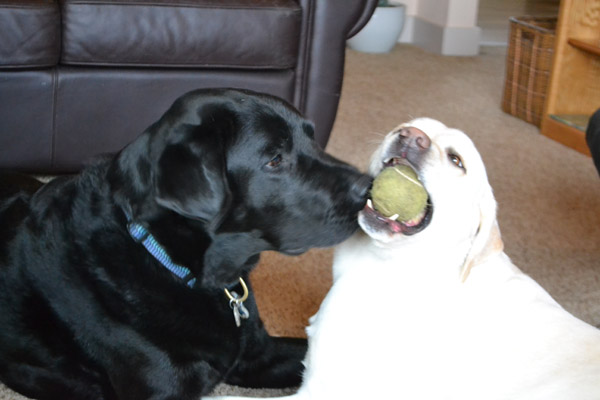 Chord's favorite pal Jenny Bell came for a visit last weekend. They have the labrador retriever thing for tennis balls. There's no game like a dog game.
"Jenny's got the ball. She's got a clear field to the left. She's going to go long. . .no, wait. . .! It looks like there's trouble on the field!"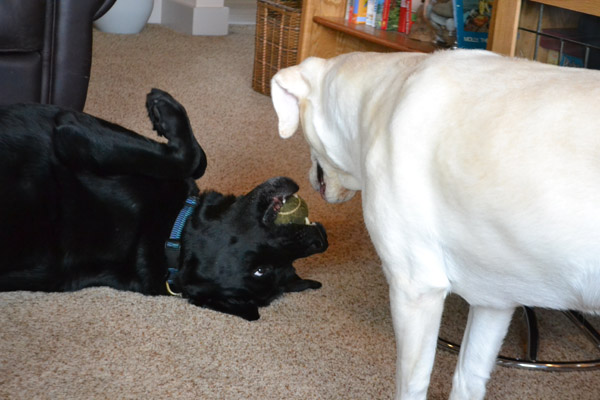 "Jenny's lost it! Chord's down but he's got the ball! What's that he's saying? Bob, can you pick it up from where you're sitting?
Ed, I think he's saying 'Neener, neener, neener!'"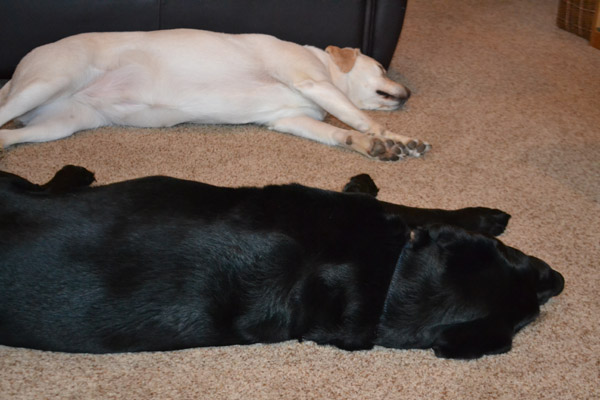 What game?