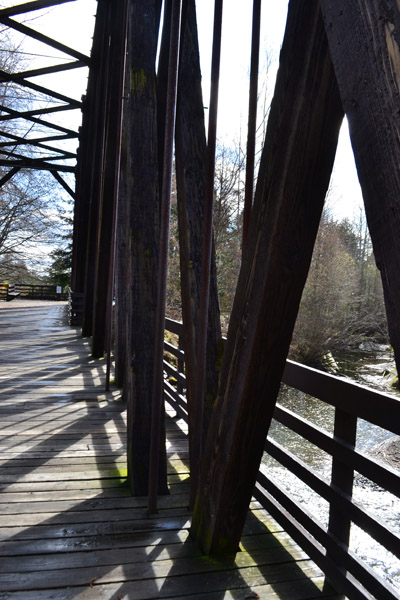 The lines of Sequim's Railroad Bridge are total eye candy and it's irresistible to photographers, painters, and other artists who have rendered beautiful images of it for decades.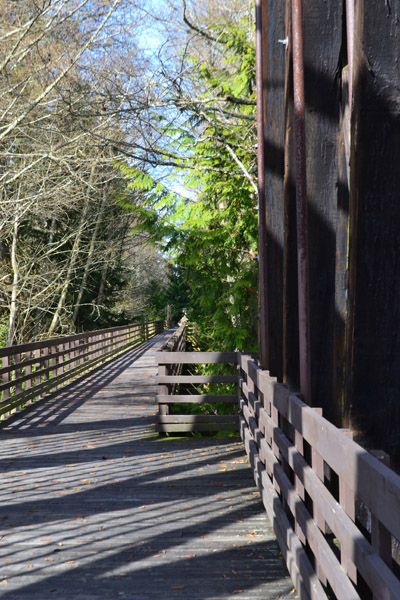 There are gorgeous native trees and shrubs on both sides of the bridge and it's pleasant to visit just about any time of the year.
Although I'll still post, I'm away for a few days and may not be able to check in regularly. See you next week!