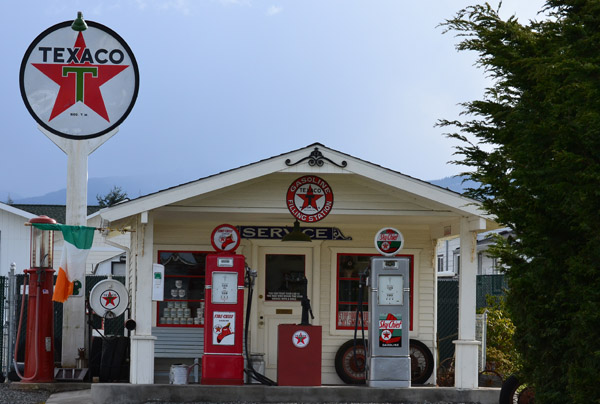 Here's a step back in time: a beautiful vintage Texaco gas station, which, as far as I can tell, is simply a labor of love. Or it's closed on Sundays. It's behind a fence next to a private residence, and well off the typical beaten path where service stations are usually planted. This is flawlessly nostalgic. I remember driving into service stations like this in the days when I was very small and the backseat of the car was endless. . .as long as my brother stayed on his own vast side.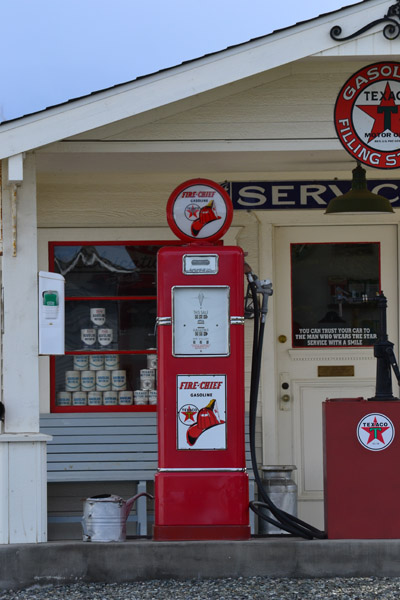 The main reason I suspect this is a hobby station is that I never ever have seen a station so clean. There's not a grease-infused fingerprint in view. I didn't find it in Primarily Petroliana, a listing of oil and gas museums and restored gas stations.
If you can't see it, the sign on the door has the old Texaco motto "You can trust your car to the man who wears the star. Service with a smile."
Do any locals know the story of this place?