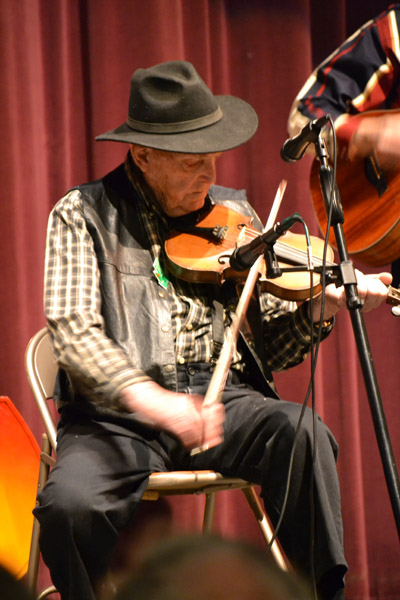 Last Sunday was the fifth annual spring concert of the Washington Old Time Fiddlers Association (WOTEA). "Rosin the Bow!" was a showcase of talent from our local district and an opportunity to hear a great variety of traditional acoustic music.
The music is played by young and old, and the concert was held to raise funds for the Association's youth scholarship program. In this post I'm featuring the old and young. Shown above is the man considered the dean of local fiddle music, Ralph Byers. Ralph is a charter member of the Association and plays a mean fiddle. He's 94 years old and although his walk is slow, his fiddle really blazes.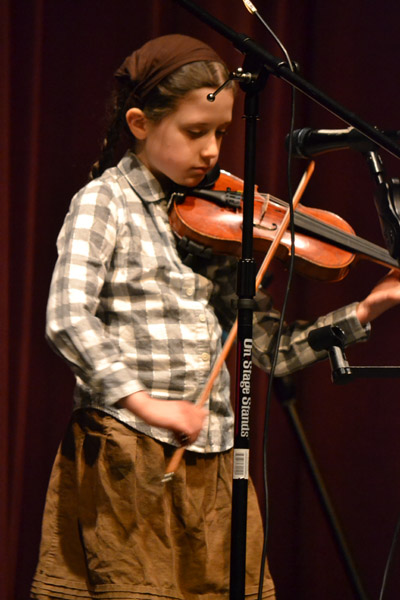 This nine year-old was Sunday's youngest performer. She played with great stage presence and more than held her own, performing both with a group of adults and as a soloist.
There are 200 members in the local WOTEA district and their scholarship program provides weekly fiddle lessons to 20 youth. Thirteen students performed on Sunday.