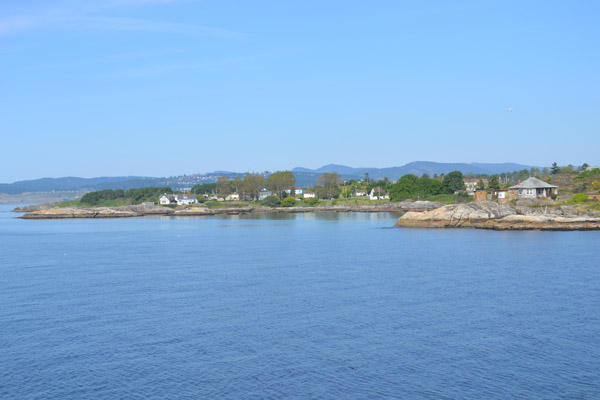 Here are more Victoria harbour snapshots, taken in my pre-blog days. Above is one of the first sightings of land as you enter the harbour.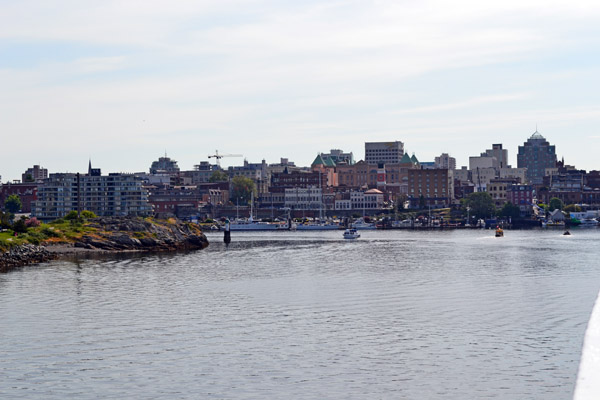 And this is a view of Victoria as it appears near the Johnson Street Bridge.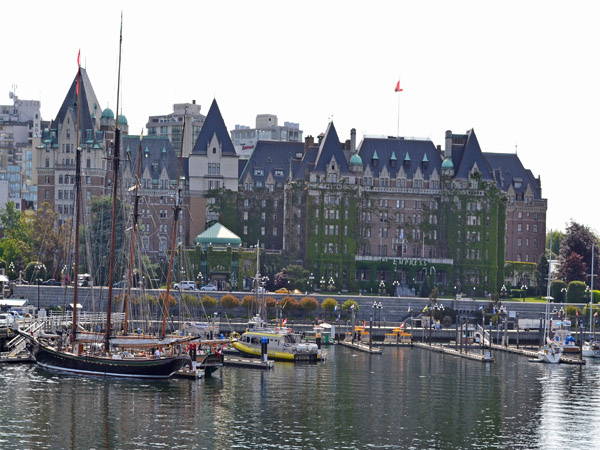 And, as the ferry moves toward the dock, there is the quintessential view of the Empress Hotel, a Victoria landmark since the early 1900s. Afternoon tea is served in the lobby. In the summers they serve up to 800 a day. I love afternoon tea, but I've not had it here.