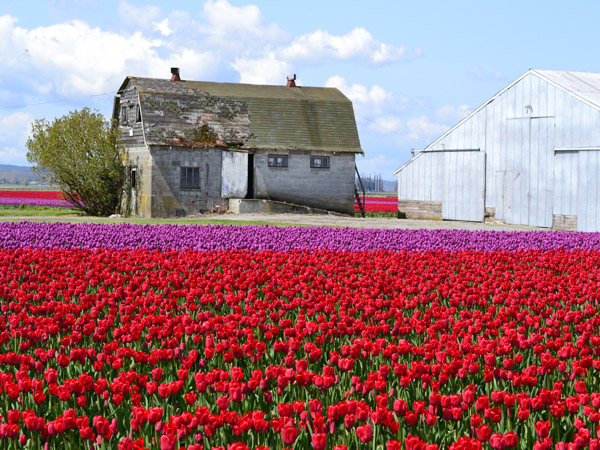 Washington's Skagit Valley is located roughly 70 miles north of Seattle and is an agricultural region that partly specializes in tulips and flower seeds. Tulips grown in the area are celebrated throughout the month of April with the Skagit Valley Tulip Festival. While there are local events such as art shows, a wine festival, and a Kiwani's salmon barbeque, the festival is largely a free self-paced drive along fields of tulips and daffodils.
We visited in late April last year in an attempt to avoid the soggy weather that had plagued us for months and continued well into April. We succeeded in finding a sunny day, but the downside was that some fields had already been plowed under. There were still tulips, but no fields of blooming daffodils. Drat.
This was my first real outing with the camera I now use, which is to say I think I'd do things differently today.
This post is part of the Weekly Top Shot series hosted by Madge of The View from Right Here. To see other posts, click below: