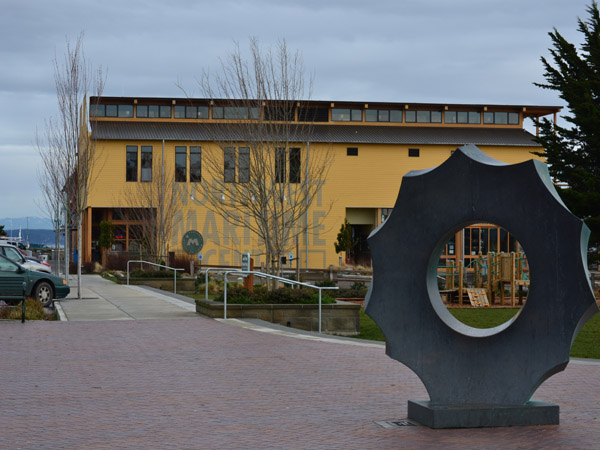 Continuing yesterday's maritime theme, another Port Townsend go-to for any boater is the Northwest Maritime Center. The two building complex houses a boathouse, classrooms, library, a conference facility, and a pilothouse set up for learning navigation, communications, and vessel control. The Center opens onto a large plaza overlooking Port Townsend Bay and often displays beautiful wooden boats.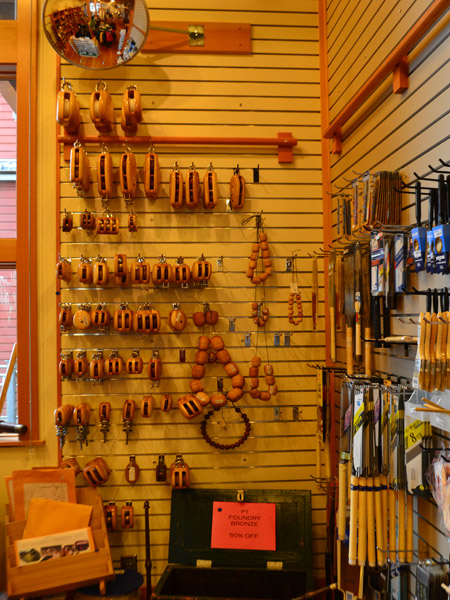 The Chandlery at the Maritime Center was our destination on this trip. Brass nails, to be exact. But we've found Stockholm tar and marine paint there and drooled over tools and fixtures. The shop fields calls from all over the U.S. and the manager included a call from the Carribbean in her list of calls the day we visited.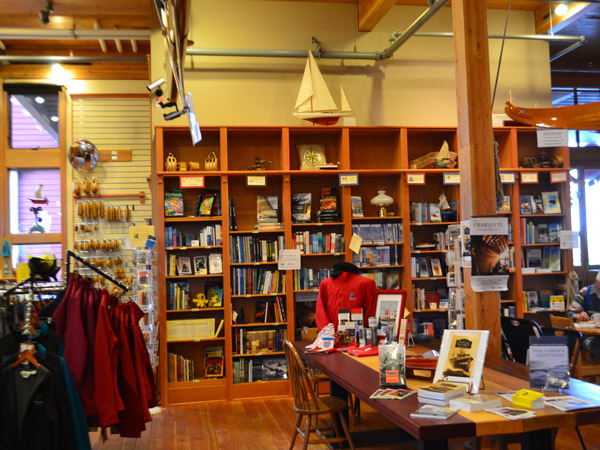 There is an excellent selection of books, a small cafe, boating togs, and a well-chosen array of gifts and art. Even if you're not seaward bound, it's an interesting place to browse.
On a sunnier day and a future trip I'll snap some photos of the Center's outdoor plaza and boats. It's an attractive and impressive facility.