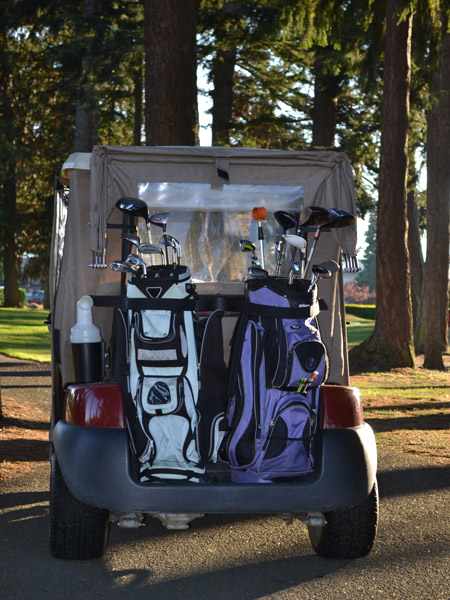 Cedars at Dungeness was named the best local golf course in last year's "Best of the Peninsula" poll by the Peninsula Daily News.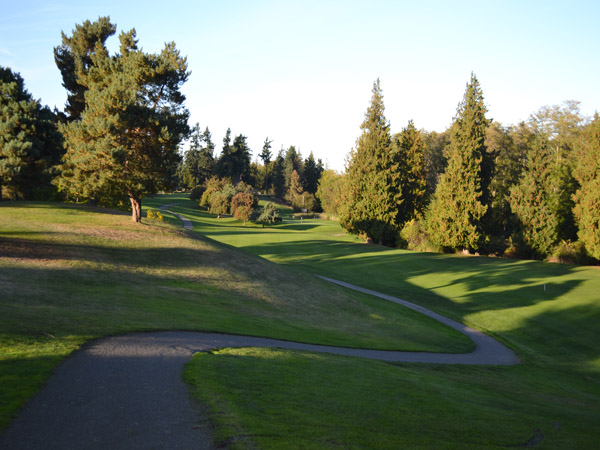 I'm not a golfer, the but course looks well groomed and has beautiful views. A pro shop serves the golfer's needs. There's a bar and grill, Stymie's, that serves good food all day and into the evening, and a restaurant, Cedars at Dungeness, for a more upscale dining experience.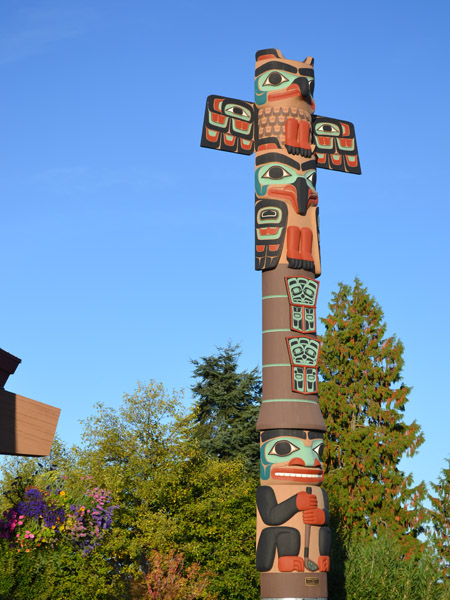 The golf course and restaurants are another business venture of the Jamestown S'Klallam Tribe. So, of course, there is a totem pole. This one includes – what else? – a golf club. And a golfer friend points out golfing references to eagles and birdies carved into the pole.