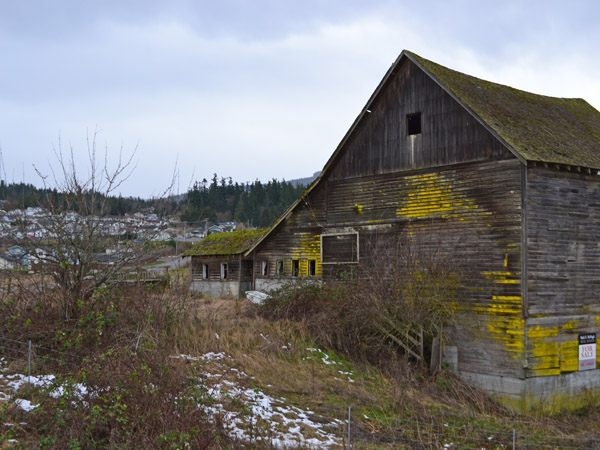 If you've ever driven through Sequim on Highway 101, you're likely to have seen this barn. It's at the eastbound exit to Sequim Avenue looking forgotten and forlorn. And it's for sale.
In the background to the left is one of Sequim's little subdivisions at the base of Bell Hill.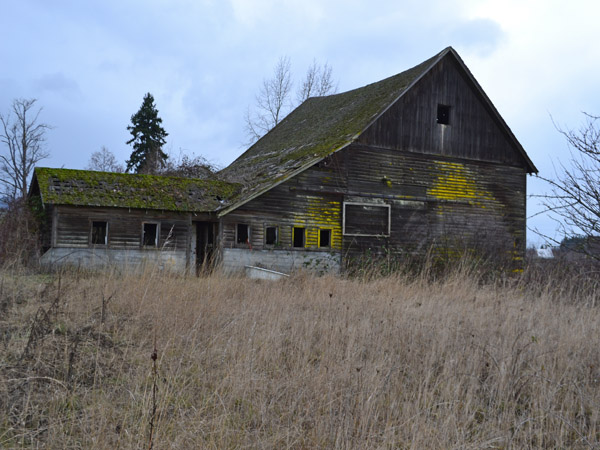 The barn looks sad to me and a little haunted with memories of days when it was active and full of life.