There are a handful of places in Sequim where it's as much fun to just browse as it is to shop. Over the Fence, for me, is one of them. They offer a little bit of everything for the home and garden.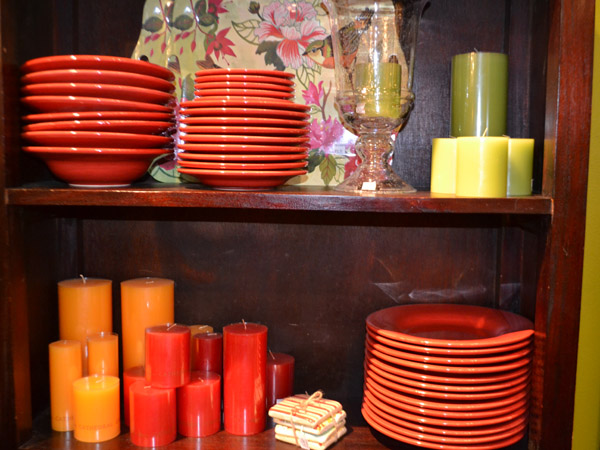 I was drawn to their colorful displays on a gloomy winter day. And, based on the roar of laughter, other shoppers enjoyed their selection of humorous greeting cards.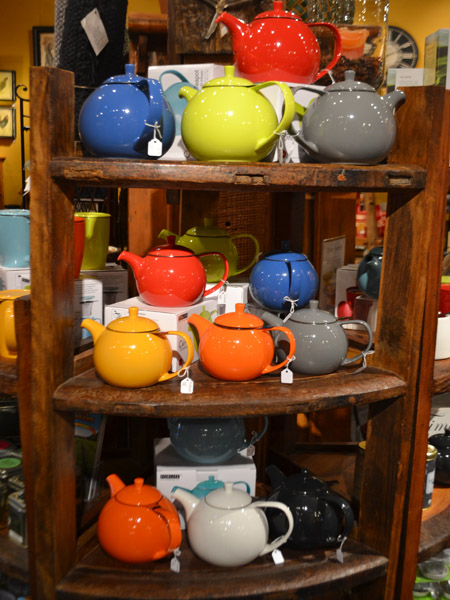 Among many other things, the teapots were hard to resist. But the very sweet and friendly store dog, George, a little dachshund, helped soothe my regrets.