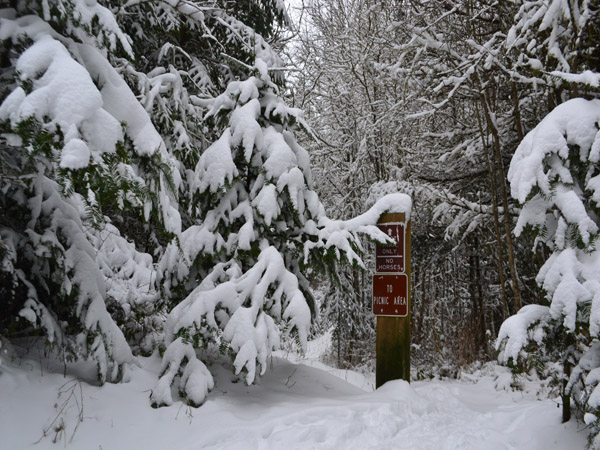 I took these photos on Thursday, our third day of snowfall. By midday yesterday, Friday, the temperature began to slowly rise and it was around 40F by sunset. Winds from the south initially brought heavy rains and rainfall was predicted overnight with flood watches and advisories in regions all over Washington state. For the next few days I'll continue to post photos that I took of the snow and try to include some weather updates.
The trails at Dungeness Recreation Area showed evidence of skiers and snow shoers who were out enjoying a rare opportunity to play in snow at sea level.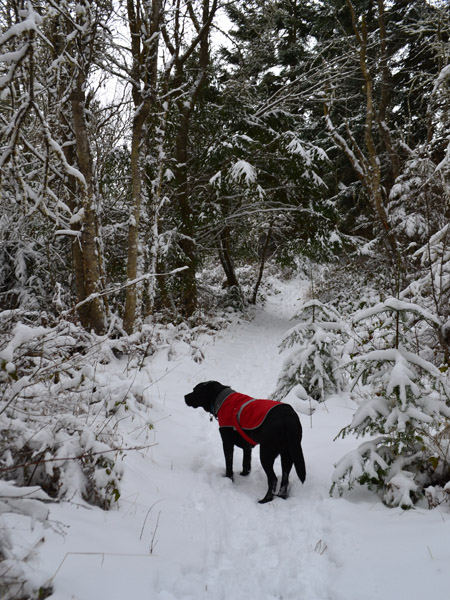 Chord, the Wonder Dog, puts playing in snow up at the top of his favorites list and can barely wait to get out the door once he sees snow. He tolerates the girly jacket which means there's less of him that needs drying off when we get home.