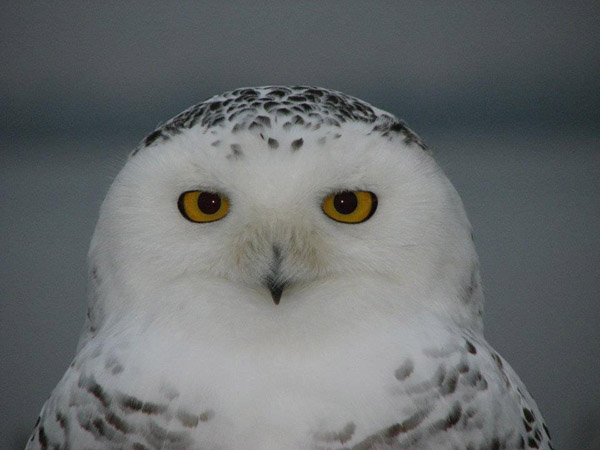 We've had an uncommon treat on the Olympic Peninsula lately: snowy owl sightings. According to the Peninsula Daily News and the Dungeness River Audubon Center, snowy owls migrate from the Arctic to Washington state every three to seven years. This is the result of a good feeding year in which many young owls survive to migrate south in search of food. Click the link above for more information from Wikipedia.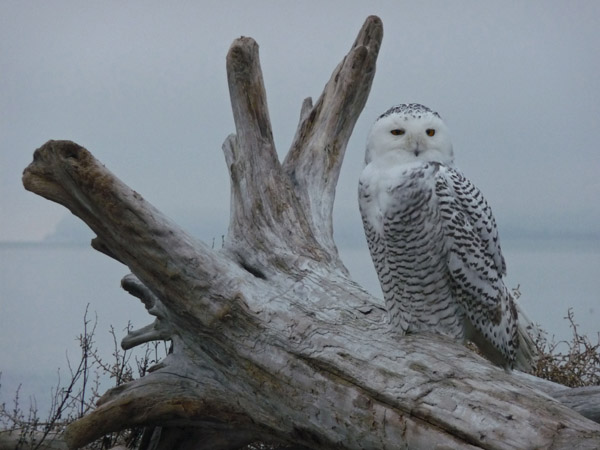 The first of these owls were sighted at the Dungeness Spit. These spectacular shots were taken by our friend Miriam and her daughter Tami last month during a stay at the New Dungeness Light Station. They were gracious enough to share them with Sequim Daily Photo.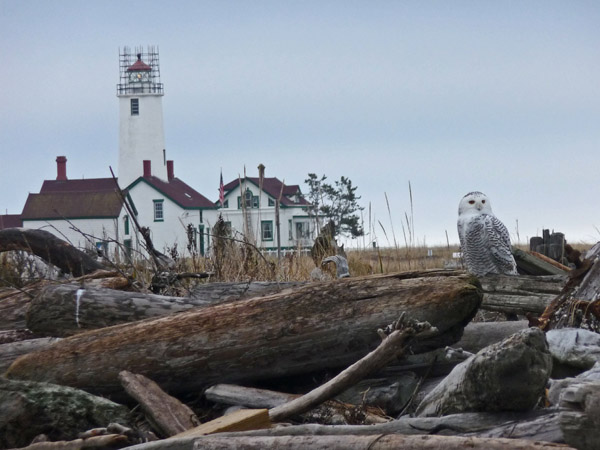 Snowy owls have a wingspan up to 52 inches and look quite large but an adult weighs only about 4 pounds. The size/weight illusion is due to lots of feathers and hollow bones.
Unlike more familiar owls, snowy owls will hunt in daylight. We saw a snowy on the wing during walks in the Dungeness Recreation Area on both Friday and Saturday at dusk. Their large wingspan and bright white feathers make them readily identifiable — and an exciting sight. Owl sightings are a rare treat for daytime walkers.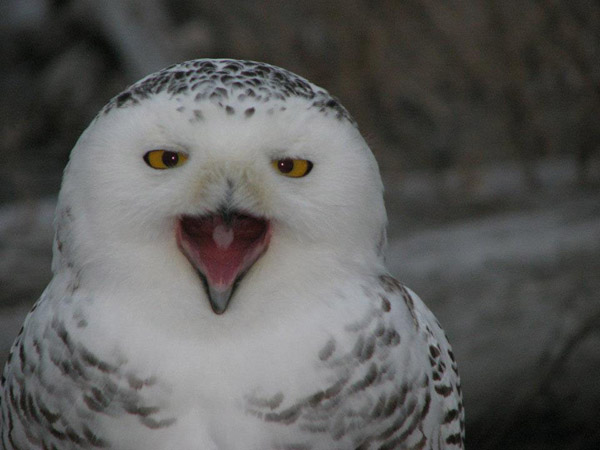 This was a long, slow yawn that Tami caught. "I'm so bored with all these paparazzi!" Tami's two shots are the close-ups; Miriam took the two shots of the owl on its perch. I'm so grateful for their willingness to share!
You may have noticed the scaffolding on the lighthouse above. It was used during replacement of the vent ball at the top of the lighthouse in December. A new 200-pound specially cast brass ball was purchased by the New Dungeness Lighthouse Association and hoisted to its spot in the peak of the tower by members of the U.S. Coast Guard.