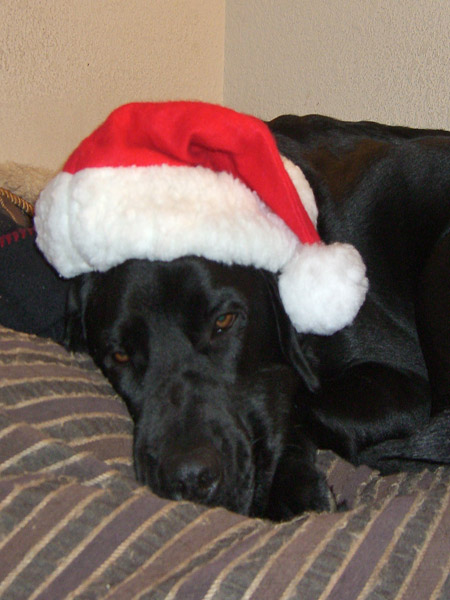 The first year our beloved dog Nyla was part of the family she had no gifts. Family gathered around, tearing into gift wrap, oohing and aahing over presents. As the wrap and ribbon settled and the excitement quieted, we turned to see Nyla lying with her head nestled between her front paws. The only word for the sad eyed expression on her face was "forlorn."
This is Chord above. He is a cheerful soul, though here he's saying, "Come on, not this hat again!" You should see the expression on his face when we unwrap a toy for him at Christmas.
Do you have companion animals in your life? If so, do they get presents when your human family exchanges gifts?