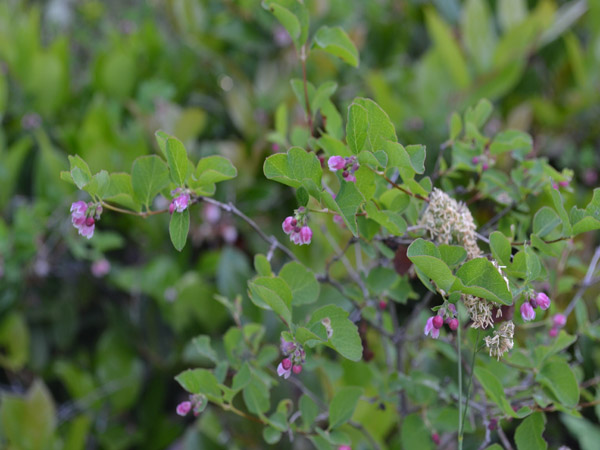 Dungeness Recreation Area is a wonderful place to walk and it's particularly nice to observe the changing of the seasons.  This past spring I took pictures of some of the native plants in bloom and remembered this as I've watched the season's changes. Snowberries, shown here, are one of the interesting surprises.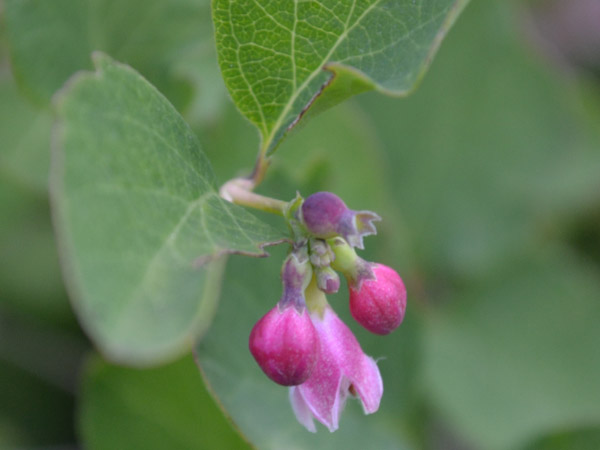 Snowberries have very inconspicuous blossoms, 1/4 inch or less in size. Compared to many other plants in bloom in late spring, they're the quiet girls at the back of the room. But come Autumn, it's a very different story!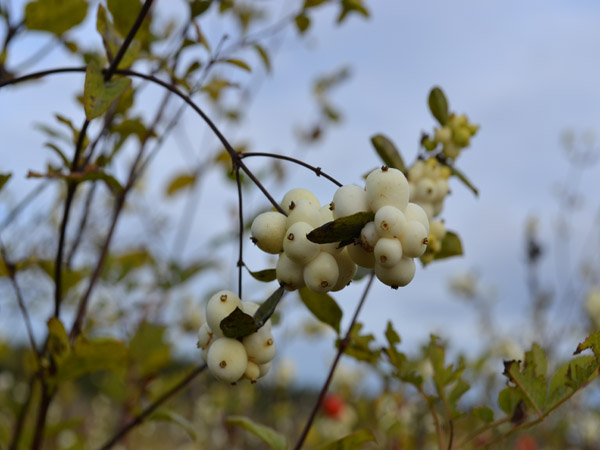 By summer's end the blossoms turn to bright white 1/2 inch berries that form a sea of white on the many shrubs in the Recreation Area. They lighten the landscape with a brightness that looks like polka dancers masquerading as ballerinas. Paired with the common bright red rose hips, which I'll show in another post, they're an especially beautiful sight.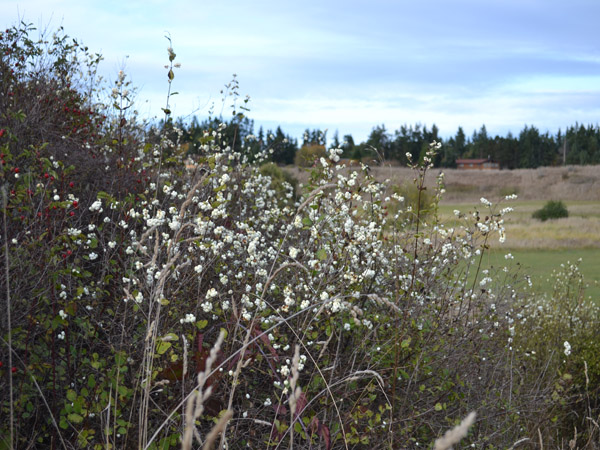 The folage of the snowberries are browsed by deer and elk. The flowers attract butterflies. And the berries are eaten by many birds and by winter's end may also serve as a food source for other wildlife.