Lavenderlady (AKA Norma), the talented founder of this blog, previously posted images of this local couple that quietly holds court at Sunny Farms around this time of the year. As with us all, they change fashion a little from year to year. Miraculously, they don't seem to age much. Here they are this year, settled into a little pumpkin pig love nest outside the store.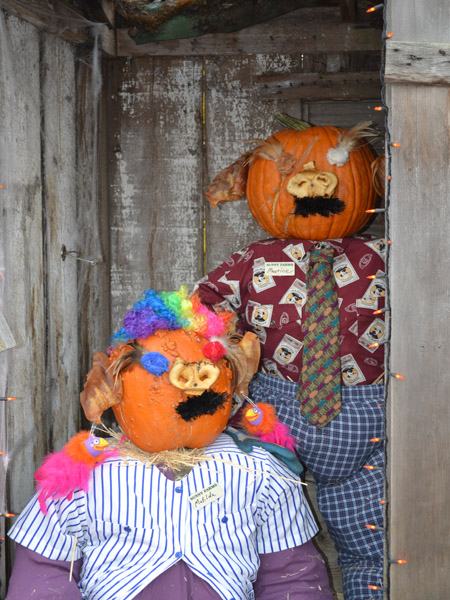 Here they are in 2008 and here they are in 2009. 
Sunny Farms was recently named in a couple of categories of "Best of the Peninsula." We'll revisit tomorrow to see what honors they took.