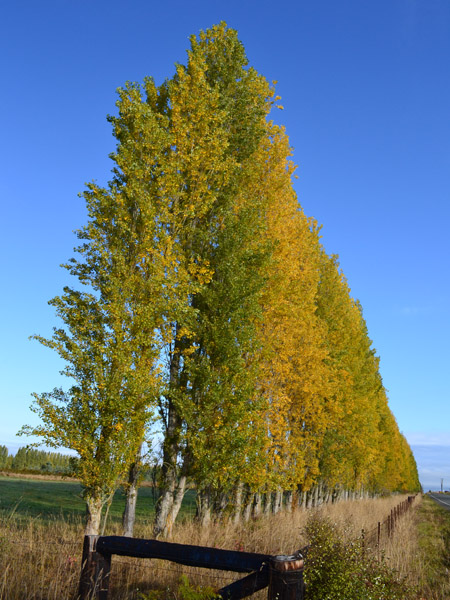 When I took over the Sequim Daily Photo I asked Shannon, the wondrous previous poster, if there were any posts she'd wanted but not had a chance to photograph. She mentioned the trees that border Kitchen-Dick Road and thought it would be interesting to view them with their different seasonal looks. Here's the first season, Autumn. There are still touches of green; a good frost followed by strong winds and they'll quickly be bare.
I  didn't do a serious investigation to determine what kinds of trees these are. Husband and neighbor opined they are poplars.
And for those of you who've seen the name "Kitchen-Dick" for the first time I understand that it is a combination of two pioneer family names, farmers who lived along this road. Many of the local roads are named for pioneers and descendants still live here.