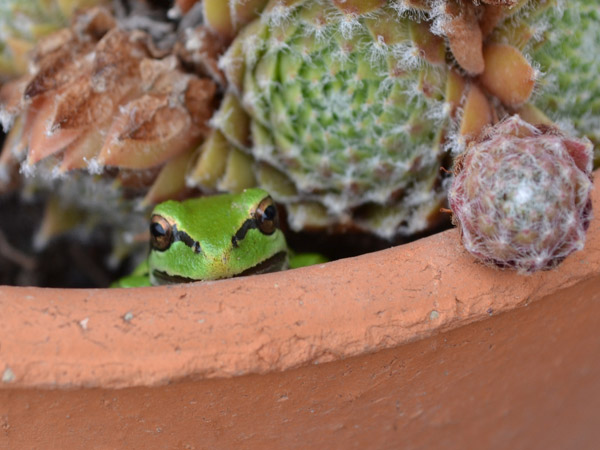 I've noticed tiny frogs sunning themselves on our deck, first one, then two, then three. A dish garden of sedum seemed to be offering them a pleasant place to live.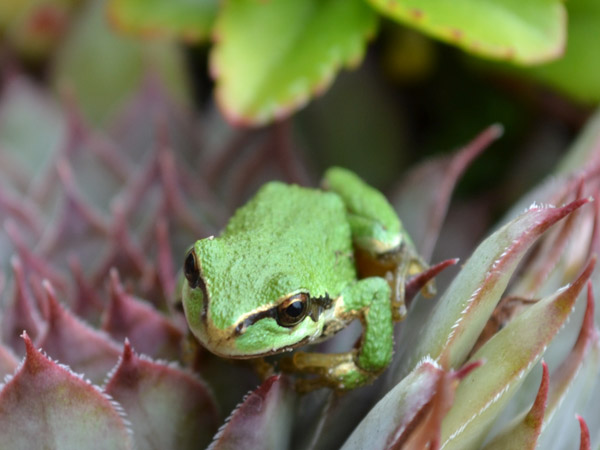 They aren't much bigger than a thumb and their markings make them appear to have a big smile. I thought we only had a few bright green ones until I watered on a warm, sunny day and counted at least five that were disturbed by an unexpected shower.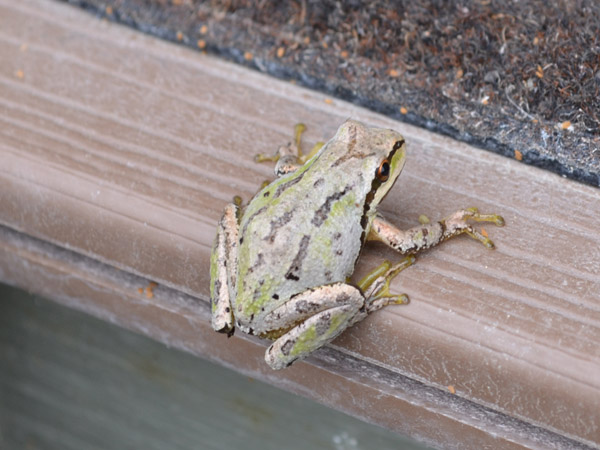 Two of the frogs sported stripes and dots and touches of bright green, making me wonder if this is an adult stage of the others or if we have two kinds of frog tenants. Any amphibian experts out there?