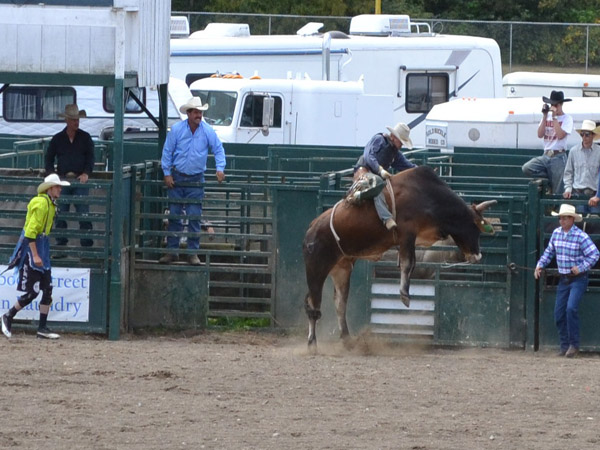 This is an event that I can only classify as "It's a Guy Thing," riding an angry bull barebacked.  The rider tries to remain forward or "over his hand" at all times; leaning back can result in getting him whipped forward and back when the bull bucks.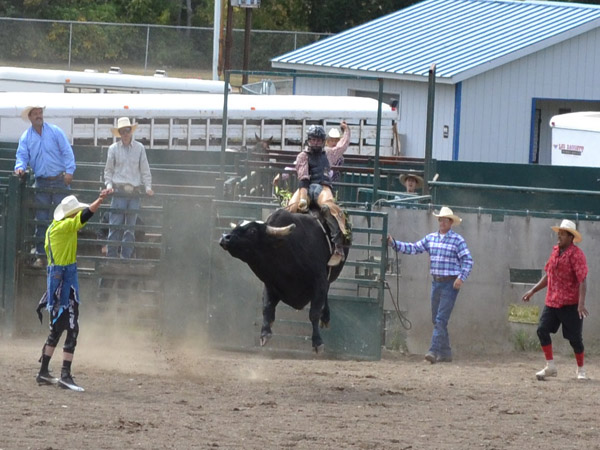 The bull doesn't cooperate and the rides are quick. Most of the riders at the Sunday Rodeo were off in less than 7 seconds.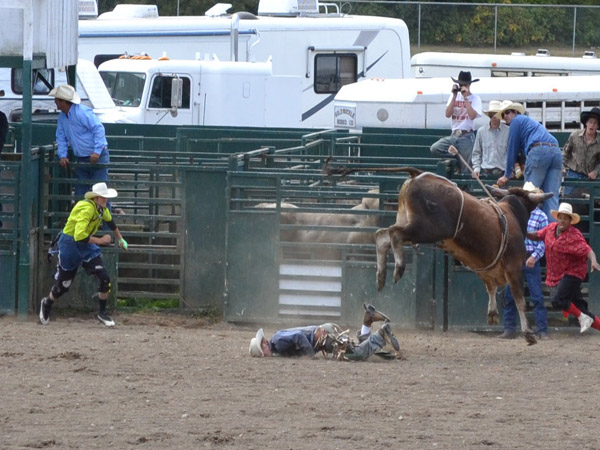 Riders try to fall away from the bull's line of sight so it doesn't come after him. I was surprised that this fellow was able to get up, dust himself off, and walk away. Notice the two men on each side of the photo, in yellow and in red. They're rodeo clowns.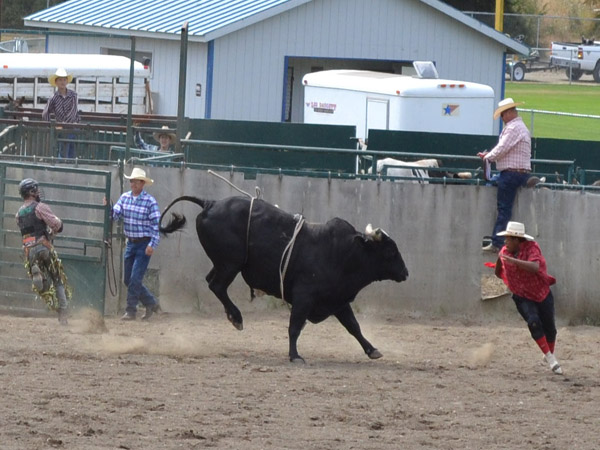 The rodeo clowns are there to distract the bull, keep it away from fallen riders. If they're successful they can truly be in harm's way. They were in constant movement during the bull riding event. One clown had to jump a fence to escape a particularly annoyed bull.
Shannon, I think this is why everyone warned you away from petting that beautiful bull whose picture you posted some months ago!