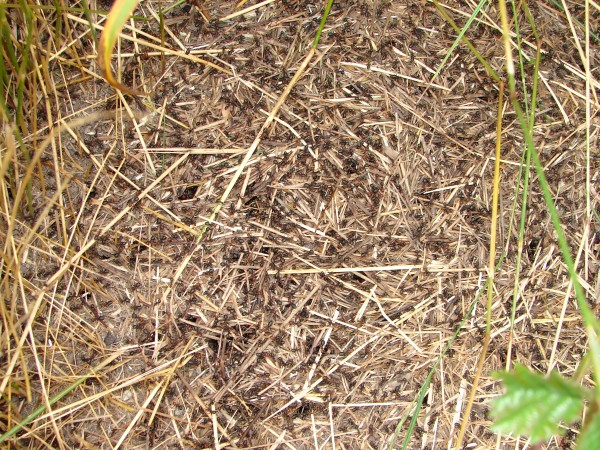 I bet locals thought I'd post some kind of lavender picture today in honor of the start of the Lavender Festival.   I had intended to go take one yesterday afternoon, but it turned into one of those days where just when you put out one fire, another pops up and I didn't get to. 
This photo above I took the same night I took the light shot from yesterday.  This is an ant hill at Dungeness Rec area that we've been observing for a couple of years now and making sure while in that area that we step over the ones that are busily traveling across the trail.
Locals, are you going to the Lavender Festival?  The free Art Tour?
Article about the festival and how it's two festivals this year.