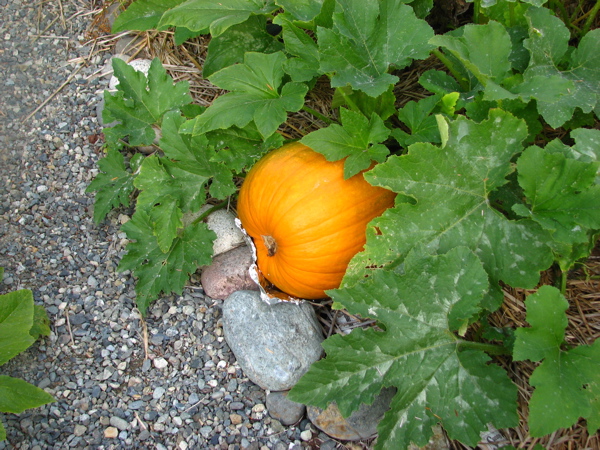 Remember when I showed you green pumpkins….they are starting to turn.  Yesterday was grandparents day…and my birthday.  The grandkids all came and we scratched our names in our pumpkins.  I read some where that it will heal over and then you have your name on your jack-o-lantern.
As promised, the thumbnails show a few of the projects I worked on last week.
The first thumbnail has 20 four inch blocks pieced together on the right…the leftover blocks were pieced in to a back for the quilt (on the right).  These were from a group I belong to back in the 90's.  The second thumbnail is a quilt for our new baby due in December.  The third quilt is a miniature.  The center block is a 10 inch panel…the outside blocks are 2 inch finished pieced blocks…took me all day.  The last thumbnail shows a lap quilt that was already done…I took the left over fabric and "made fabric" for the back.