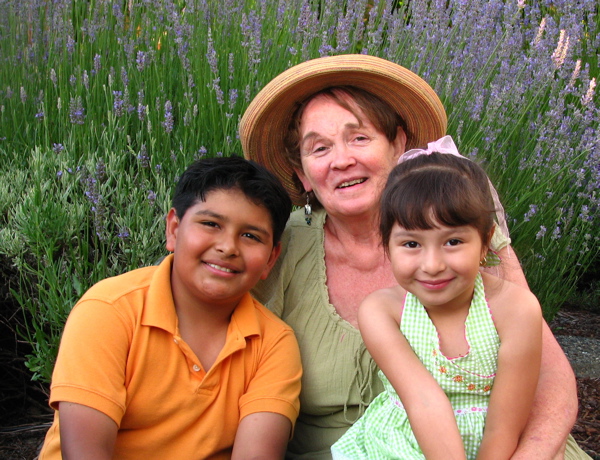 We are little late this year in posting our annual "Grandma in the lavender with Grandkids".  Their folks were busy…we had an unbearable week of weather…and I had strep throat.  Finally it all came together last night.  Last year we had to take about 40 to come up with one I was happy with…this year we took 40 and I had lots of choices.  I think the kids are getting more beautiful/handsome and I am getting older.  My "big boy" goes to 5th grade next year.  It really doesn't seem possible.  The only reason I will get to watch this year is because "baby girl" goes to kindergarten…and I will be there anyway.  The really good news…next year we will be joined by another grandchild.  Life is good.
Here is a link to last year's photo.
I love to show the one before so you could see how my grandkids have grown, but I can't find it.  Ah, tech challenged.