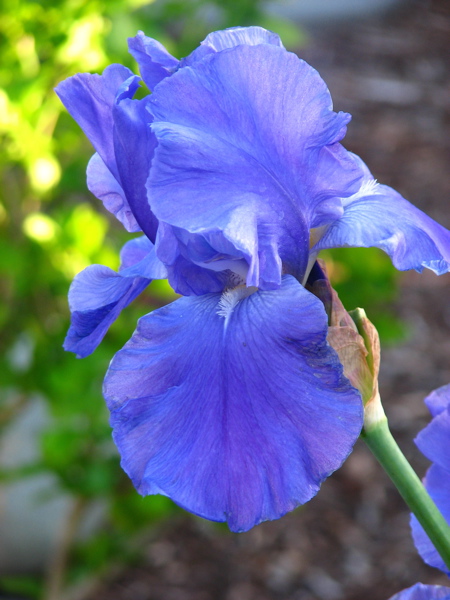 Weren't they marvelous?  I am so very thankful that Shannon filled in for me…and so very proud of her photos.  I have a feeling you may get to see more in the future.
Shannon and Eli are two very remarkable people.   They are caring, compassionate, and fun to be around.   They care about the earth, the community they live in, and the people around them.  They are readers and  animal and nature lovers.  They also "walk their talk".    If the world were filled with Shannons and Elis, it would be a marvelous place.
This iris was one of about 20 practice photos in the backyard.  I am still dependent on others to drive me, but oh my,  am I feeling better.  In the next couple of days I'll fill you in on the fun of having a new shoulder…and my camera back!  It was left at a friends in Seattle.  I almost felt naked.     Happy flag day and happy birthday to my niece, Jenny.