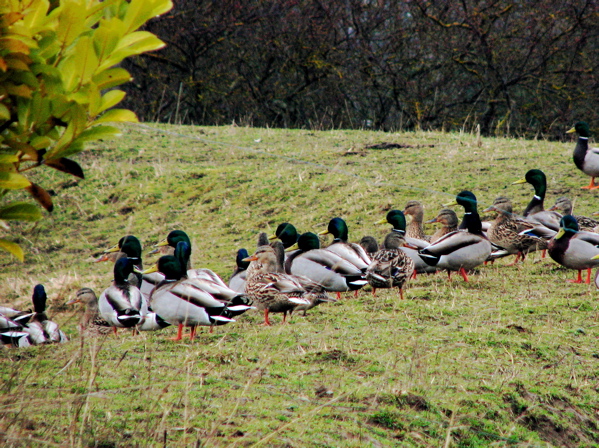 In 22 days the Hood Canal Bridge will close for 6 weeks.  A 2 hour 20 minute drive to Sea-Tac airport will become 4 and a half hours.  To prepare for this closure, the Sequim Gazette is featuring special articles over the next three weeks.  What do the ducks have to do with this?  Nothing.
In two days, Sequim will have it's community photo taken at 3:00 p.m. in the middle of the intersection of Sequim-Dungeness and Washington.  I was there for the last one they took in 2000.  If you are local…please show up.  It will be fun!
Be sure and  to check yesterday's posts.  Turns out it wasn't "yes" to having the car detailed.   Several of us sappy romantics loved it.