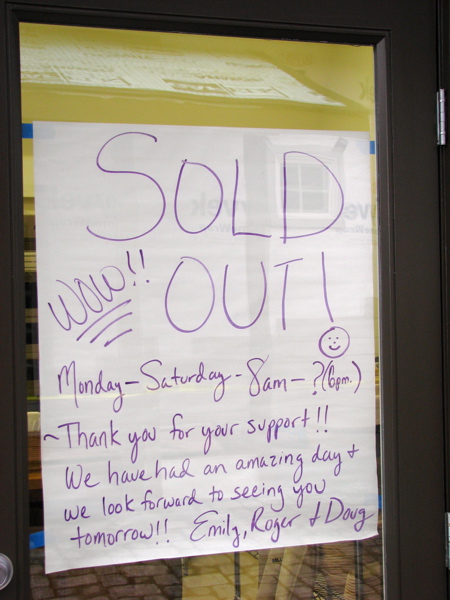 While waiting for my car to be finished, (tune up time), I walked down to check the progress on the new Bell Street Bakery

…and discovered not only were they open…they had Sold Out!  Apparently the retail store was taking longer to finish than anticipated, so they decided to start selling from the bakery itself.  While I was there, I spoke with this gentleman, and I confess I neglected to find out if he was Roger or Doug. 

  I also got a shot of the big machine

all these goodies are baked in.  Later I'll show you the progress on the retail store.  For previous posts on the bakery, click here and here.