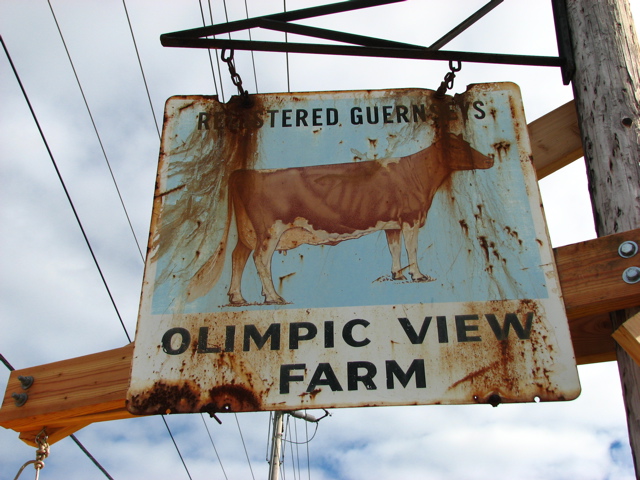 I didn't misspell the word…I know it should be Olympic. I have no idea why this sign is spelled with an "I" instead of a "Y". It hangs close to the corner of Old Olympic Highway and Cays Road. Do any of the locals have any ideas…or know the story? Goggling it gave me nothing. Hum, I guess I'll have to stop and ask. Oh yes…and no wisecracks about this being a female cow and "Bessie" being a boy. I've decided to call him "Bob".
Happy Halloween! Bundle up those kiddos and make sure they have flashlights. Moms and Dads…it would be great if you would go with your kids….and I love giving candy to those who remember to say "thank you"!
Come back tomorrow for a view of "blue". It's theme day on DCPB and I can't wait to see what blue things you have all posted.