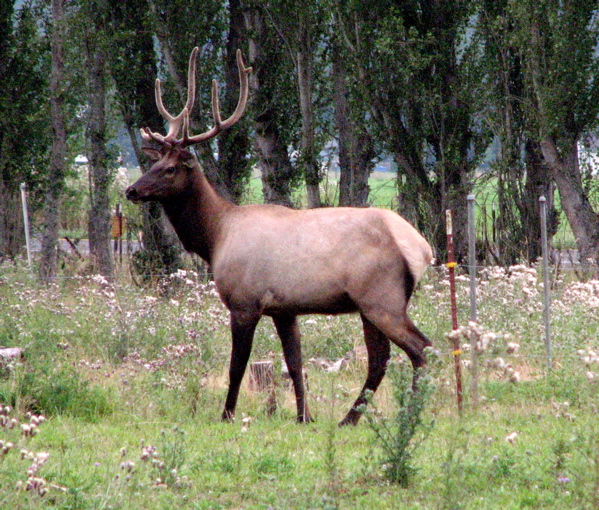 You know some days you just know the picture you are going to post and something happens that changes your mind. Lucky me I had my camera with me on the way to town yesterday. I notice a small herd of young Roosevelt elk along Old Olympic. It surprises me at first. I am used to the blinking lights of the radio collared elk east of town. My car immediately goes to the side of the road…flashers on..I jump out with camera ready….
(1.) they head back to the fence east of the cattle and jump over, all but this big boy….
(2.) he checks out the fence
(3.) heads back to get a running start and doublechecks the speed limit sign
(4.) and bounds back over the fence….
(5.) just as a love sick cow runs up…I kid you not, when she saw him in the field she high tailed it right over to say hello!
Sequim is famous for its Elk and its lavender.