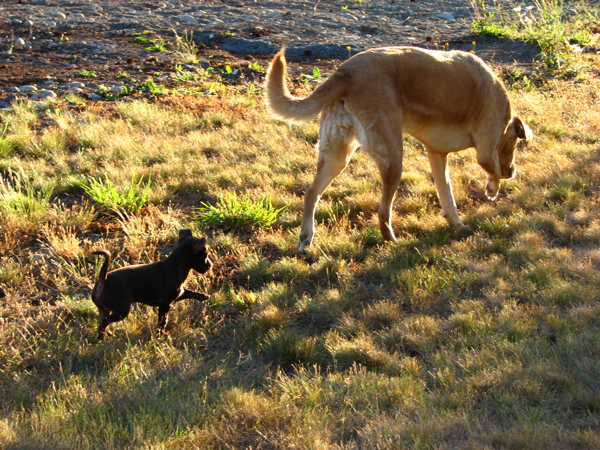 Wylie seems intent on keeping up with J-dog. They are such nice neighbors.
A very nice thing happened yesterday. The Peninsula Daily News interviewed Jelvistar of Port Angeles Daily Photo and myself. There was a nice article on page C-1, Wednesday, July 18th. They featured several of our photos. Unfortunately, the PDN is such a small newspaper there is no online link to the article. I, of course, will be buying several copies to send to my family. I guess one never gets to old for a little family approval.
The quilt show set up begins tomorrow…stop back by for some photos of what it takes to make this event happen.