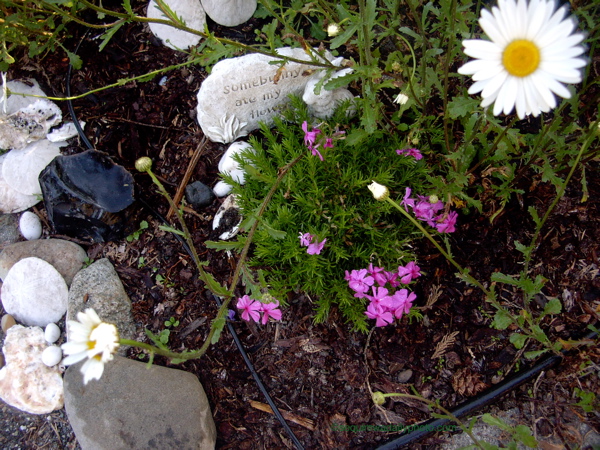 I'm back from my trip, sufficiently quilted out, and ready to hit the last two week of school running…well at least with a smile on my face.
The black piece of obsidian is from my old junior high science teacher days. The sand dollars are from a beach on the west end…and the little statue is from a dear friend who was here when I was at war with the bunnies.
So how is your June starting? the good camera is not back yet…and I don't take this as a good sign. Breaking down and buying a new one is not the problem…the problem is which one in a price range I can afford!