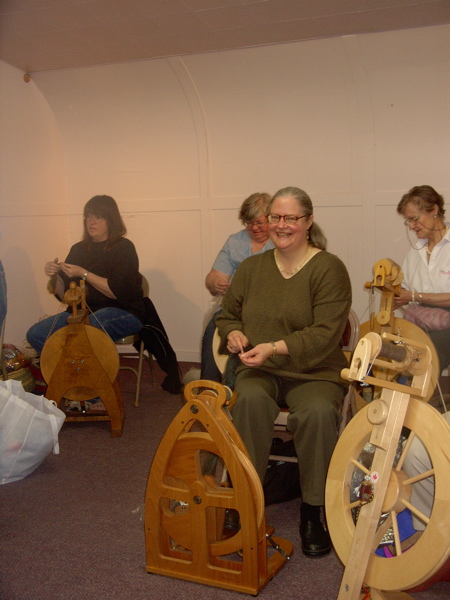 When someone tells you there is nothing to do…they don't live in Sequim. There are many things to do every weekend. Last weekend the grandkids and I stopped by the Shephard's Festival at McClary Hall. These ladies were demonstrating how to turn wool in to yarn.
The smaller picture is a close up of a gentleman "plying" the art.


I'm back this evening from a 5 day quilting retreat at Ocean Shores with "The Loose Threads". Did I mention I am good cameraless? I know…enough whining. Hopefully it will be there when I arrive home.