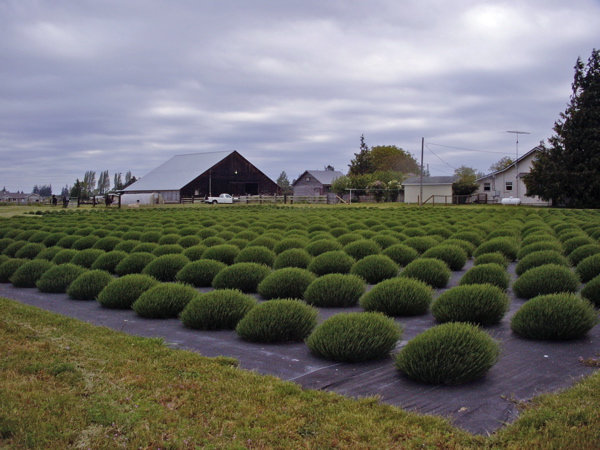 it is time to start featuring some of the places that will be on the farm tour during the Lavender Festival, July 20-22, 2007. Angel Farm is just down the road a piece. As you can see their lavender foliage is starting to grow and it won't be long before you can see buds starting to sprout. I could tell you all the things I love about Angel Farm, but it would probably be best to read the great story Betty Oppenheimer wrote in the link above.
At my place, I already have one variety,James Compton, in bloom. If you take care and pinch the blooms back, this one will last the summer.
I will feature another farm next week.