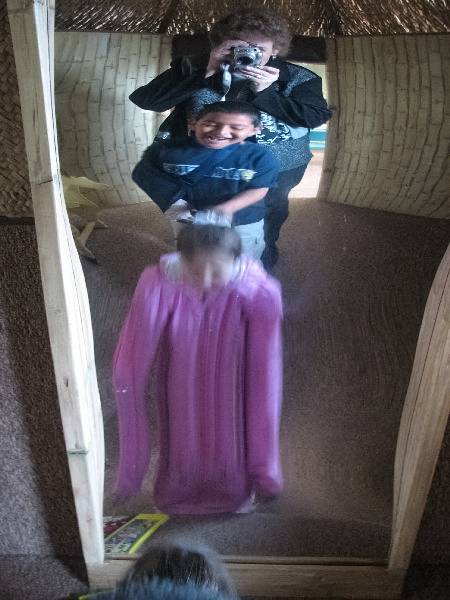 Silly Grandma is home! It was an easy flight…but for the second time Continental lost my suitcase. I think it something about the Amarillo-Houston connection.
I made it to Sequim in time to teach my first class for this quarter…and then three quesses where I went next! This photo was taken when the grandson had a broken arm and I went with them to the doctor…just so I could check out that x-ray. There was a distorted mirror in the playroom part of the waiting room.
Thanks to all of you who visited while I was off running around the country. I plan on having time to visit the next couple of days…and I can't wait.